Landscaping & Lawn Care in Lake Charles, LA
Acadiana Choppers Lawn & Landscaping is licensed and insured for your Lawn or Landscaping Project in the Moss Bluff, Sulphur, & Lake Charles, LA areas. Don't settle for second best when it comes to ensuring a well-maintained look for your home. We service a larger area of the Lake Charles area currently. The Sulphur & Moss Bluff areas just to name a couple of cities. Acadiana Choppers is ready to take on your landscping or lawn care projects. We are currently helping clients located in the Beau Blanc, Morgan Field, Hidden Hills, Orleans Run, & Carlyss Place subdivisions. Call us anytime at (337) 658-6036.
Lawn Maintenance programs provide our customers with a very reliable and consistent service throughout the year. Acadiana Choppers has a very friendly and experienced lawn care team that understands what it takes to make your yard look outstanding. Here are just a few things our Lawn maintenance team has to offer: Commercial & Residential Maintenance, Fully Licensed and Insured, Total Yard Care Starting at $40, Full Mulch Kits on Mowers, Yard and Leaf Vacuum, Discounts on Signed Contracts, Flexible…(One Time, Bi-Weekly, Etc.), Monthly Billing, Turf, Fertilizing, & Weed Management Programs.
Lake Charles, Sulphur, & Moss Bluff, LA Area
Yes it's true! Acadiana Choppers is now located in the Lake Charles, LA area.The complete landscaping and lawn care team is now servicing Lake Charles and surrounding areas such as Moss Bluff, Sulphur, and Iowa. Call us today!
Don't make a decision until you get a bid from the professionals at Acadiana Choppers.
Lawn & Landscaping Now in Lake Charles, LA
Acadiana Choppers Inc. is a locally owned and operated lawn and landscaping company based in Lafayette, Louisiana. Over 20 years of experience has earned us a positive reputation in the Acadiana area. We have earned this reputation by providing our customers with quality and reliable work year round. Acadiana Choppers is the Lawn and Landscape Specialist of Acadiana. We provide services that are unmatched by our competitors for a price that is affordable. Acadiana Choppers is a Louisiana Landscape Contractor, "fully licensed and insured".
We manage both commercial and residential accounts. No job is too big or small. So why wait, give us a call! (337)-658-6036
Latest Projects From Acadiana Choppers Lawn & Landscaping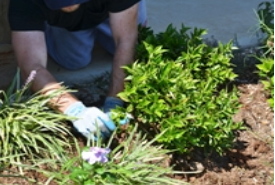 Lawn Service & Care
No job is too big or small for Acadiana Choppers. We are looking forward to helping you maintenance your home.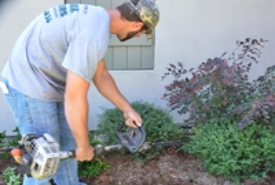 Grass Cutting & Weed Pulling
Sometimes you need help getting ready for spring or possibly for the winter season. Whatever the cause we can be there for you.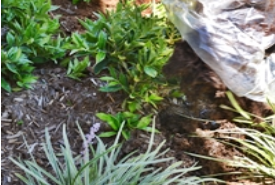 Sodding, Mulching, & New Construction Maintenance
Let us tackle the challenge of creating a new look for your new construction property.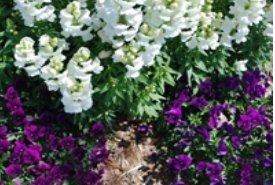 Landscape Maintenance
Maintaining your landscaping throughout the seasons of the year can be easy with Acadiana Choppers on your side. Call us and let's create a schedule to keep your yard perfect all year round.